Day one of Google I/O 2022 has come and gone. If you watched the opening keynote, you're probably up to date on all the major announcements that were made today. But if you didn't have time to tune in and simply want a quick recap of all the biggest news, we've got you covered. We'll be kicking things off with the announcements from the Google Hardware team and then move into all the new software features Google showed off for all of its platforms and services.
So let's jump in!
Google Pixel 6a
While Google did tease a lot of upcoming hardware products, the only device that made its official debut during Google I/O 2022 was the Pixel 6a. While it's still targeted at the mid-range segment, the Pixel 6a sports the same Google Tensor SoC as the Pixel 6 Pro, coupled with 6GB of RAM, 128GB of storage, a 6.1-inch FHD+ display, two 12MP cameras on the back and an 8MP selfie camera up front.
All that will set you back $449 when the phone goes on sale July 28th, though you'll be able to pre-order the phone on July 21st.
Google Pixel Watch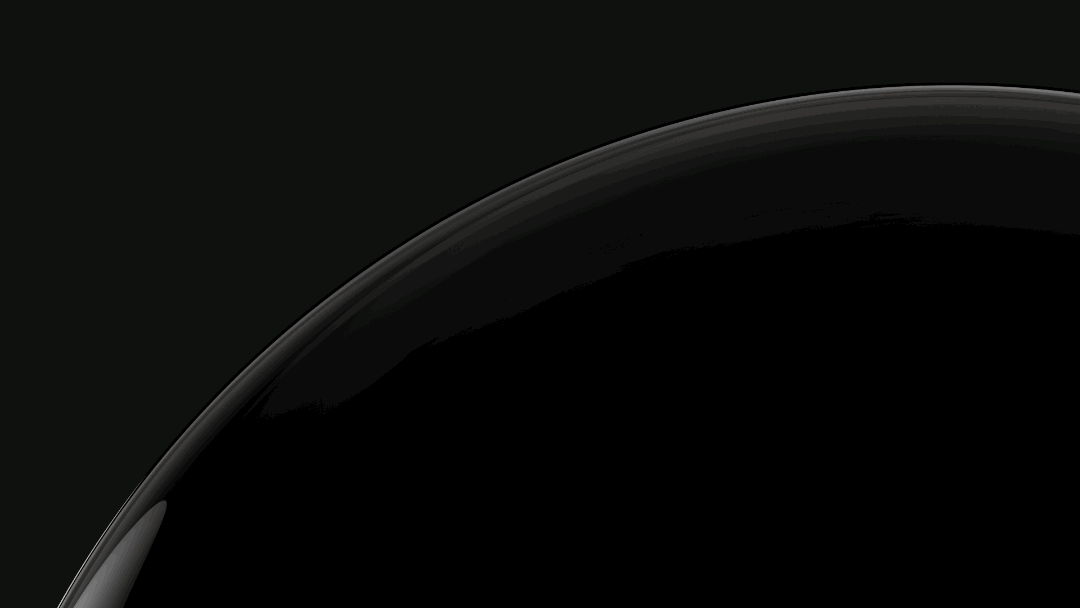 As expected, the Pixel Watch did show up on stage during the Google I/O keynote, but not a whole lot was shared about the hardware and software features. The hardware that was shown off matches up wit hall the leaks and the mysterious Pixel Watch that was found at a bar a few weeks back, sporting a rotating crown on the side, along with a single button and a proprietary band system.
Of course, the Pixel Watch will come with Google's Wear OS platform, as well as integration with Fitbit's health tracking software services. The Pixel Watch will make its full debut alongside the Pixel 7 and Pixel 7 Pro later this fall.
Google Pixel 7 series
Since Google gave us a sneak peek at the Pixel Watch, they decided to also give us a quick look at the design of the upcoming Pixel 7 and Pixel 7 Pro. The two smartphones look very similar to the Pixel 6 and Pixel 6 Pro. One notable difference is that the camera module area ditches the visor look that Goole carried over from the Nexus 6P, replacing most of the glass for aluminum which is now fully incorporated into the metal frame of the phones.
Google also teased a "next-generation" Tensor chipset that would be used to power the Pixel 7 and Pixel 7 Pro. While the renders do show that the Pixel 7 Pro still sports three cameras on the back and the pixel 7 only sports two cameras, we don't know if the camera hardware itself will be upgraded this time around.
We'll have to wait until early fall to get more details about Google's 2022 flagship smartphones.
Google Pixel Tablet
The one device we weren't expecting to hear anything about at Google I/O this year is the upcoming Google Pixel Tablet. The reason for that is that the device isn't expected to be released until 2023. With a launch date that far out, it's clear that Google is still in early development. Besides a few renderings that show off the design from a few different angles, Google wasn't willing to share any details o the tablet's specifications.
We're hoping that Google will at least deliver its tablet in two different sizes.
Google Maps
Immersive View in Google Maps
Google is working on a new 3D system within Google maps that will render immersive 3D views of a city while also delivering internal 3D fly-through renders of restaurants and businesses. The new Immersive View uses neural rendering to create the 3D environments, relying on Google Cloud Immersive stream to deliver the 3D render in real-time to your device. 
The first Immersive View cities will be coming online later this year
Google Maps Eco-friendly routes coming to Europe later this year
In 2021, Google launched eco-friendly routes for the US, and at I/O this year (a similar feature is also available in Google Flights), the company also announced that it will be making its way to the EU this summer.
The rollout will kick off in the summer but it is expected to double but the end of the year. According to Google, with the eco-friendly routes launching in the US, it has already resulted in lower carbon emissions equivalent to taking 100,000 cars off the roads.
Search any way you want
During I/O, Google also expounded on its core product – Search – and how different places around the world utilize it. For example, over in India, 30% of all searches done are actually made by voice instead of typing out queries.
Google has also shared some interesting statistics, like how Google Lens is being used as many as 8 billion times a month, nearly triple that of 3 billion times a month from the previous year, indicating that more people were turning to Lens to help them find what they are looking for.
So much so that Google previewed a new "Scene Exploration" tool that lets users scan store shelves using their phones and see information about the product overlaid. This will save users time from having to search products one by one. Google shared an example of how this could be used to help users find things in real life, like if you're trying to find dark chocolate in the supermarket that is also nut-free.
The company also envisions a future where users can take a photo of a dish and Google can search for other restaurants that might be near the user that might also serve a similar dish.
Look and Talk for Google's Smart Speakers
Google is no stranger when it comes to smart speakers, but it doesn't mean that the system is perfect. At I/O, Google announced several changes that they'll be making to its smart speaker platform to make it smarter and more intuitive and easy to use.
For starters, Google Assistant will be better at recognizing pauses in our sentences. If you've ever umm-ed or ah-ed while speaking to Google Assistant, it will be able to ignore those and still understand the point you're trying to make, making it more natural.
There is also a new Look and Talk feature that does away with the hot word, meaning all you need to do is look directly at your device (assuming it has a camera) and speak and it will understand that you're trying to launch Google Assistant. Speaking of hot words, Google is also expanding quick phrases so that users can ask Google Assistant to perform more actions without having to say, "OK Google" each and every time.
Google is ensuring privacy by promising that face and voice recognition is stored on the device itself and not in the cloud so that it will not be accessible by them. These changes are made possible with the use of six different machine learning models that are capable of of processing as many as 100 different signals.
Google Wallet
Earlier last month, there were reports that Google could be looking to revive Google Wallet after previously merging Android Pay and Google Wallet into Google Pay, and sure enough they have. The new Google Wallet will help create virtual cards that you can use for your payments that combines things like credit cards, loyalty cards, digital IDs, tickets to concerts, and so on.
According to Google, they worked with credit card companies to help make this happen. It can even store things like your vaccine card so that you can show it if required without having to bring along a physical copy. Google notes that depending on the region, this change might be implemented slightly differently.
For example, in the US and Singapore, Google Pay will continue being the primary payments-related app, while Google Wallet will exist alongside it to store your digital cards, while other countries will see Google Pay being converted to Google Wallet.
My ad center
Ads are one of the primary sources of revenue for Google, so it's actually interesting that at I/O 2022, the company announced a new tool called "My Ad Center" that actually gives users more control over their ads and what they're seeing.
This will apply to ads that users see on platforms like YouTube, Search, and Discover, where users will now be able to choose to see ads from categories or brands that they prefer. This means that while ads will still be prevalent, users will at least see ads from brands or categories they are interested in as opposed to being shown random ads.
It will also allow users more control over ads that might be a bit more sensitive in nature. The tool will also let users further anonymize their information by editing or disabling demographic data like age, relationship status, education, and so on.
Wear OS
With Google announcing a revamp to its Wear OS platform last year, it turns out that this change was extremely beneficial because according to Google, they are now seeing a 3x increase in the number of active Wear OS smartwatches in 2022 compared to last year, which is pretty crazy when you think about it given the timeframe.
Google also teased that there will be more smartwatches from Samsung, Fossil, and Mont Blanc launching this summer. The company also notes that the increase in number of devices has also resulted in more developers creating apps for the platform, resulting in a more robust ecosystem.
Tablets
While there's no denying that when you think of a tablet, you might think of Apple's iPad, it seems that Google is catching up. The company has revealed that to date, there are now more than 270 million active Android users on tablets (although the company calls it "large screen devices").
So much so that Google is now working to ensure that Android works better with larger screen devices. In the preview shown at I/O 2022, the company revealed some UI changes like how the notification shade has been expanded, how the app taskbar at the bottom helps provide easy access at all times, and also features like being able to drag and drop conversations from notification share to multi-tasking view, dragging and dropping photos into an image editing app, and more.
They are also making changes to the Play Store where tablet users will now be able to discover apps that have been optimized for their devices. Google has also highlighted the various Android apps that have been updated to take advantage of larger screens, like YouTube Music, Google Maps, Messages, TikTok, Facebook, Zoom, and so on.
Connected ecosystem
During the I/O keynote, Google also shared how they want to create a more connected ecosystem, like watching a show on a smartphone that can later be transferred to a TV, or music listened on headphones being transferred to a Bluetooth speaker when the user is home.
Casting already exists, but to help make it easier and give users more choices, Google announced that they are expanding casting capabilities to more manufacturers, meaning that in the future, users will have more devices to choose from that they can cast to.
The company envisions casting to expand beyond just speakers or TVs where users can cast to their Chromebooks and even their cars. Google also revealed that this fall, Phone Hub will be expanded on for Chromebooks, allowing users to access their messages from their computers and reply to them directly without installing third-party clients or keep browser tabs open.
Google is also bringing something similar to Apple's Universal Clipboard where users can copy something on their phone like a photo, text, or URL, and paste it in another device like a tablet.
Last but not least, Google has confirmed that Matter will be launching this fall. For those unfamiliar, Matter is an upcoming smart home protocol that will allow all the different smart home platforms to work together. This means that users will be able to use different smart home products together, so if you're a Google Home user but you see a product that's only supported by Alexa or HomeKit, with Matter you should be able to get them to work together.