Last month a new app from Google leaked onto the Play Store ahead of schedule, and it promised to help make file management a bit easier. Files Go is the name of the app, and after some back and forth by Google, the company has made the official announcement regarding the release.
Files Go performs four primary functions, and Google has detailed them:
Free up space. Get personalized suggestions about which files to delete, whether it's unused apps, large files, duplicate files or low-resolution videos and memes detected using Google's latest mobile vision technology.
Find files faster. No more navigating through a maze of folders. Find exactly the stuff you want with smart filters that automatically organize your images, videos, apps, documents and more.
Backup files to the cloud. If you want to keep a file forever, select it from the Files menu and back it up to Google Drive or any other cloud storage app.
Share files offline. Transfer directly from your phone to a nearby friend's phone without using any data. The file transfers are encrypted, fast (up to 125 Mbps) and free.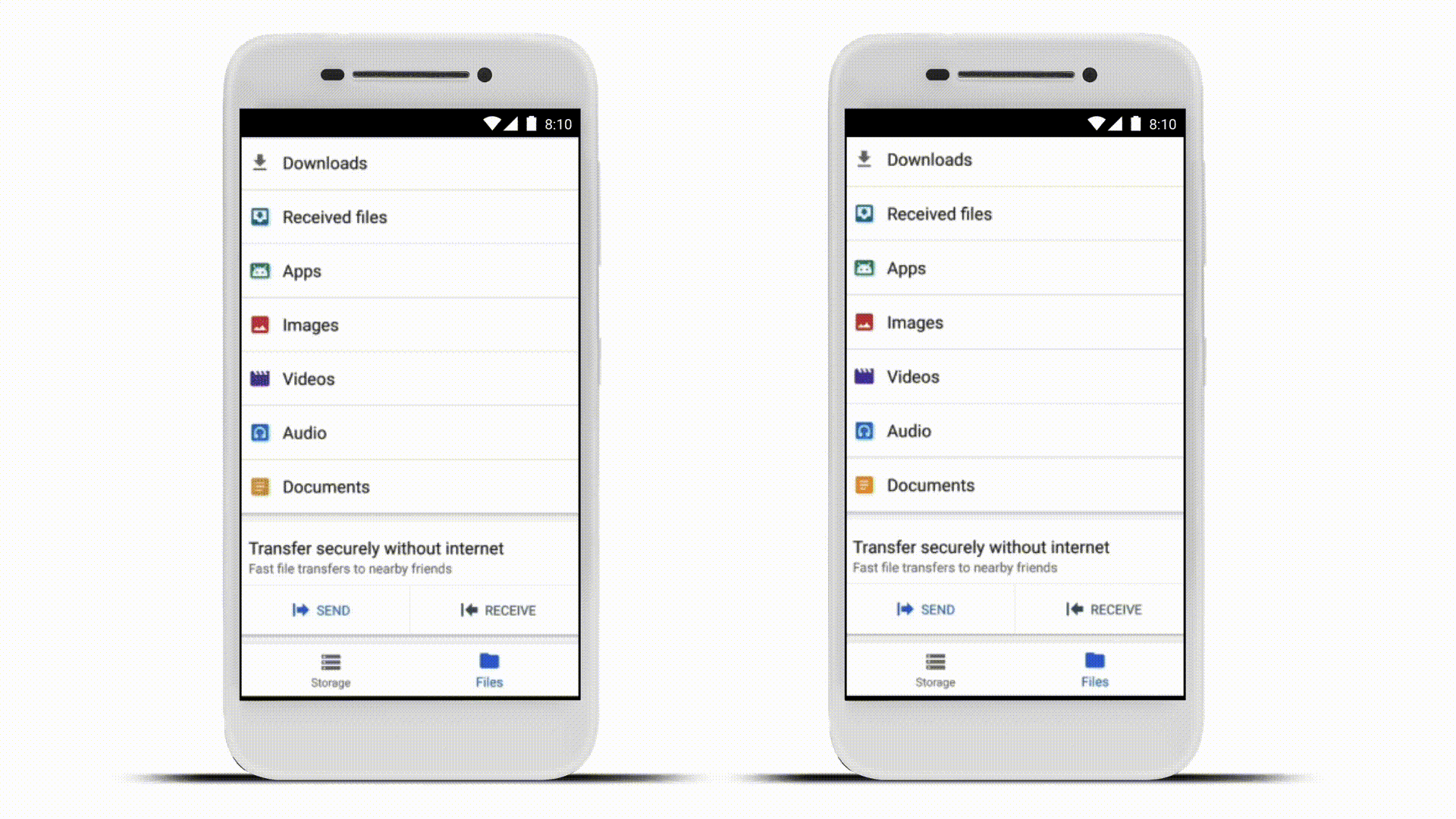 My favorite feature of Files Go is the ability to quickly and easily transfer files between devices, without having to fumble with cables or anything like that. Plus, the files themselves are shared in their full-resolution, so you don't have to worry about files being compressed.
If you want to get in on the fun, hit the button below and give Files Go a spin for yourself. Be sure to let us know what you think about Google's latest app in the comments below.
Download Files Go