As we barrel towards the end of 2021, Google has one more major update in store for everyone. The company announced that there are ten new features coming to Android users in an upcoming update, ranging from new widgets to Google Assistant and everywhere in between.
The first new feature is called Family Bell, which makes it easy to keep track of daily schedules and reminders with everyone in your home. After setting things up, your various devices will send notifications "when it's time for important moments throughout the day". You'll also be able to set individual bell notifications on your own device if there's something that you specifically need to remember.
Next up, we have some new widgets coming to devices courtesy of Google Play Books, YouTube Music, and a new Google Photos People & Pets widget. Here's a breakdown of what those widgets offer:
Keep that holiday reading within easy reach, access your full library of books and even keep track of your audiobook progress with the new Google Play Books widget.
Enjoy your favorite holiday tunes with the new YouTube Music widget — it puts playback controls and recently played tracks right on your Home screen.
Feel closer to your family, friends, and favorite furballs. Starting to roll out next week, the new Google Photos People & Pets widget puts your family on your Home screen. Simply select a few faces and an appropriate frame, then the widget will do the rest, decorating your Home screen with your nearest and dearest.
Using the Memories feature in Google Photos is a pretty awesome way to be reminded of some of life's most precious moments. But the feature is getting a revamp, providing users plenty of controls to "rename, personalize, correct or even remove these Memories from your photo grid."
There are some key new features coming to your car, and we don't just mean Android Auto. But starting with Auto, you are finally able to set Android Auto to launch automatically as soon as your Android phone is connected to your car. Google also confirmed that there are new smart reply options "coming soon", making it much easier to let someone know you're driving so you can stay focused on the road. And soon, you'll be able to use your voice to search for music in whatever media apps are installed on your device.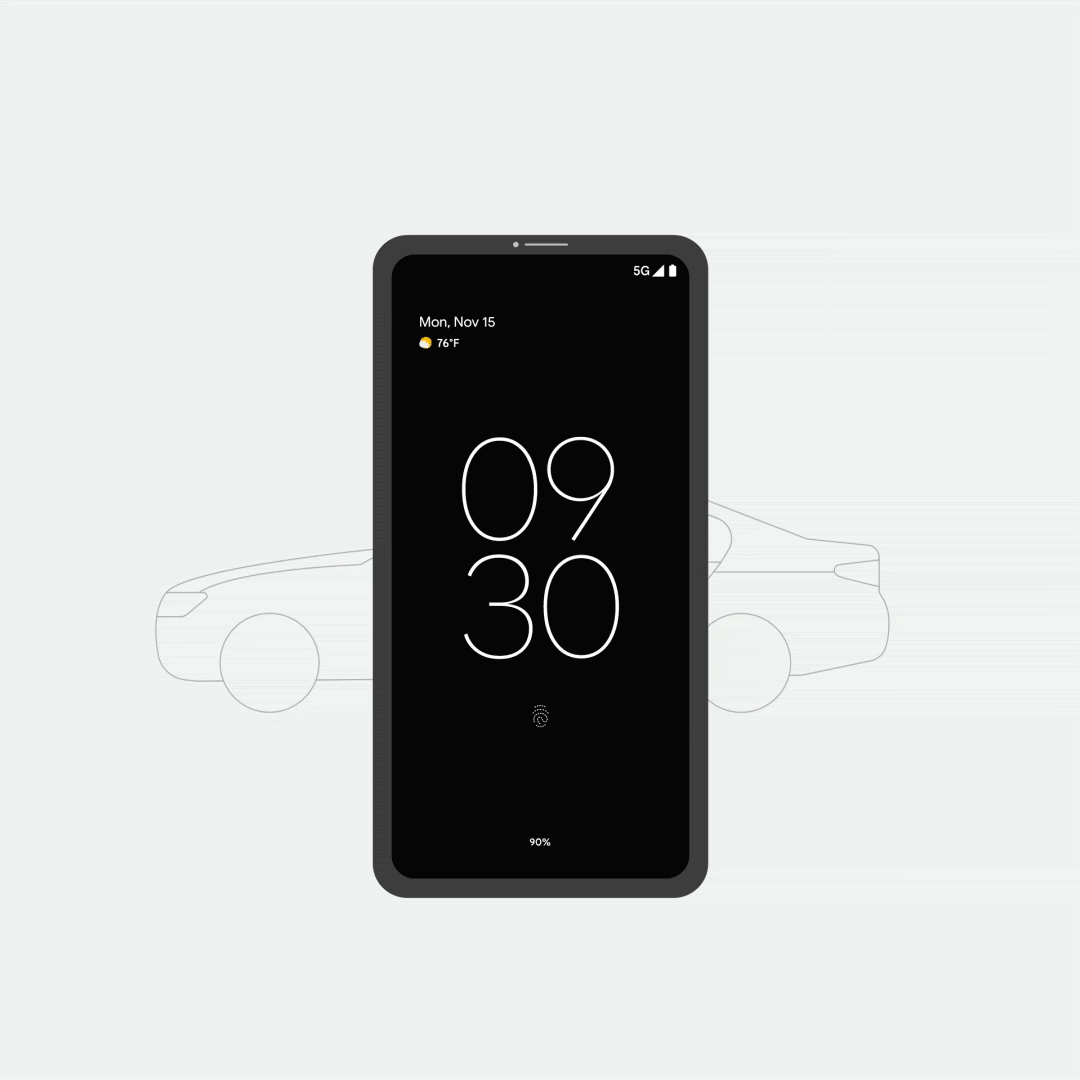 Perhaps the biggest announcement made in this blog post is the ability to unlock your car using just your smartphone. Digital Car Key was announced earlier this year, and is now available in select countries using one of the following devices:
Pixel 6 / 6 Pro
Galaxy S21 Series
The catch here is that you are limited to using Digital Car Key with "compatible" BMW models.
Rounding out today's announcement are some new privacy changes and combinations in Emoji Kitchen. With the privacy changes, Google has announced that your device will "automatically turn off runtime permissions" for apps that you haven't been using. You can always turn the feature back on for apps of your choosing, and this feature will begin rolling out next month to devices that run at least Android 6.0 or higher. Finally, with Emoji Kitchen, new sticker combinations are rolling out to those on the Gboard beta app starting today, before arriving for all Gboard users "in the coming weeks".