Just yesterday we saw a leaked promotional video showing off the supposed Fitbit Charge 5 along with pricing. Today, Google and Fitbit have taken the wraps off of the latest fitness tracker, sharing everything that you would want to know about the Charge 5.
While Fitbit is functionally keeping the Charge 5's design the same as its predecessor, it seems that Fitbit and Google decided to pull in some of the changes introduced by the Fitbit Luxe earlier in the year. This is evidenced by the three different colors, coming in with Graphite / Black, Platinum / Steel Blue, and Gold / Lunar White. And as you might expect, there will be plenty of different first-party bands to choose from, including sport bands, Horween leather, and nylon hook and loop bands.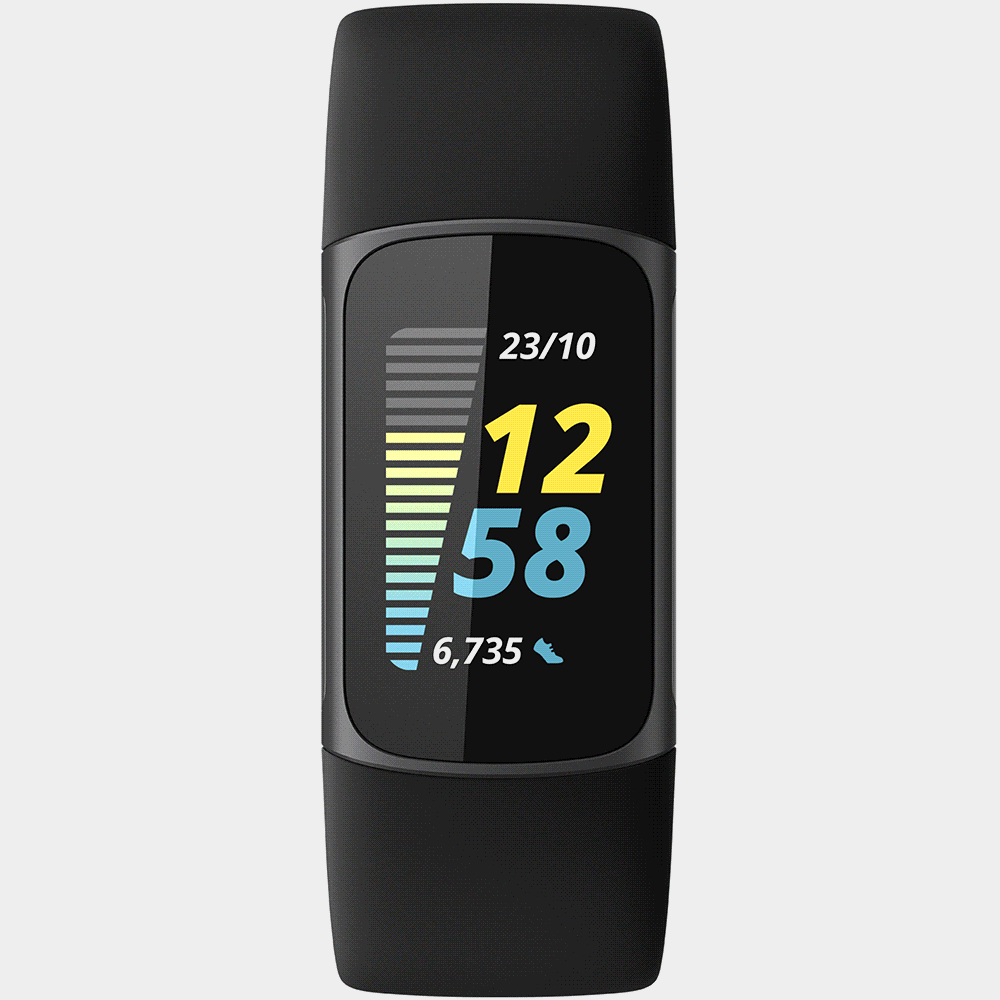 In addition to the new design, the Fitbit Charge 5 features a larger AMOLED screen, complete with color and an Always-on Display. This marks the first Charge fitness tracker to feature something other than the greyscale OLED panel that we've seen in years past. Other features include built-in GPS, up to seven days of battery life, along with Google's Fast Pair technology so you can get everything setup faster than ever before.
Looking at the actual functionality, the Fitbit Charge 5 is the first tracker from Fitbit to feature both the electrodermal activity (EDA) and electrocardiogram (ECG) sensors that are found on the Sense. With these in-tow, you'll be able to accurately keep track of your stress levels and any potential heart irregularities that may arise. For one reason or another, it does seem that the ECG functionality won't be available at launch, as Fitbit confirmed this will be arriving sometime later.
Fitbit prides itself on packing its fitness trackers and smartwatches with more features than you can count. That continues as the company is introducing its new 'Daily Readiness Experience'. With this, your Fitbit can analyze when it's time for you to start working out, or give you a heads up that you may want to give your body a little bit more time to rest. The "experience" is based on pretty much all of the different metrics that can be tracked by the Charge 5, including sleep history, and heart rate variability (HRV). Fitbit also confirmed that this new feature will be making its way to "newer" Fitbit devices, likely the Versa 3, Fitbit Sense, and the aforementioned Luxe.
So the big question you probably have now is how much the Fitbit Charge 5 is going to cost. Well, if you were hoping that Fitbit was going to keep pricing in line with the Charge 4, you'll be a bit disappointed. Pricing for the Charge 5 comes in at $180, and is available for pre-order today from Fitbit directly and some of your favorite big-box stores. This is a bit of a price hike over the Charge 4, which was released at $130, but you can't argue that the new design and added health tracking sensors won't go a long way.
Pre-order the Fitbit Charge 5