The Pixel 6 and Pixel 6 Pro have been met with a bit of backlash following a botched pre-ordering process where Google's online storefront simply didn't work. With the devices in the hands of many, we've seen issues with the fingerprint scanner, along with other issues that will likely be worked out in the coming months. But one area where it seems that we are just out of luck is in the charging capabilities, as the devices seem to charge much slower than what we expected.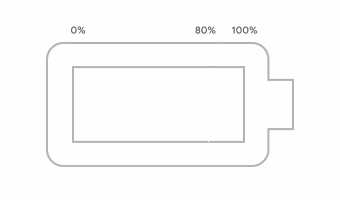 During its announcement, Google never explicitly stated that you would be able to take full advantage of the 30W charging brick that was also being introduced. Instead, the company only claimed that the Pixel 6 or Pixel 6 Pro would reach about 50% in 30 minutes, and 80% in an hour. This has led to more than a bit of confusion, which Google is now trying to rectify thanks to a new Community support page named "How charging works on Pixel 6 and Pixel 6 Pro."
We've optimized Pixel's lithium-ion battery for high charge rates when the battery level is low. Pixel 6 can get up to 50% in around 30 minutes (with Google's 30W USB-C Power Charger), and quickly reaches up to 80% in about an hour, depending on device usage and temperature. The peak power that Pixel 6 and Pixel 6 Pro draw from the wired charger is 21W and 23W, respectively. As the battery gets closer to full, charging power is gradually reduced in order to improve battery longevity.
In the support document, the company confirms that your Pixel 6 will reach peak wired charging speeds of 21W, along with 23W peak speeds for the Pixel 6 Pro. But once your phone reaches 80%, the "charging power is gradually reduced in order to improve battery longevity." The support page also states that your phone might not even charge past 80% if certain conditions are met:
Continuous charge under high battery drain conditions, like game play.
Continuous charge for 4 days or more.
All of this is to say that your Pixel 6 and Pixel 6 Pro will never max out at 30W charging speeds because Google wants to ensure that your phone lasts for as long as possible. This shouldn't come as too much of a surprise given that Google confirmed that the Pixel 6 and 6 Pro will be supported for up to five years via security updates, with three years of major Android OS releases. So if you are planning on owning the phones for the next five years, you'll need the battery to age properly and keep up with you.
While this new support post confirms previous findings from Android Authority, it shows that Google could have done a better job at marketing and providing information upfront. This is just the latest example of how Google has had to backtrack and explain how things work, following the slower fingerprint scanning concerns.