Nest Audio is the latest smart speaker from Google. While the basic formula for what Nest Audio offers really hasn't changed much since the original Google Home, the new speaker packs in better audio and a few new features that make it a great addition to the lineup. The most notable difference you'll hear is that Nest Audio is 75% louder with 50% stronger bass than the original Google Home, featuring a 19mm tweeter and 75mm mid-wooder for truly incredible audio.
Nest Audio also allows you to create a stereo audio setup by pairing two of them in the same room and with five color options (Chalk, Charcoal, Sand, Sky and Sage) Google's made it pretty easy to find a color to match your home decor or one that will stand out.
To make Nest AUdio even faster than other Google-Assistant powered speakers, it's equipped with an on-device machine learning chip for audio processing with one TeraOPS of processing power, making twice as fast as the original Google Home. The chip is also used to learn from your most common commands and the music you listen to most to help deliver faster responses over time.
Google's also built-in adaptive tuning so that Nest Audio will adjust the volume based on the noise in the room and fine-tune the speaker based on the type of music or podcast you're listening to.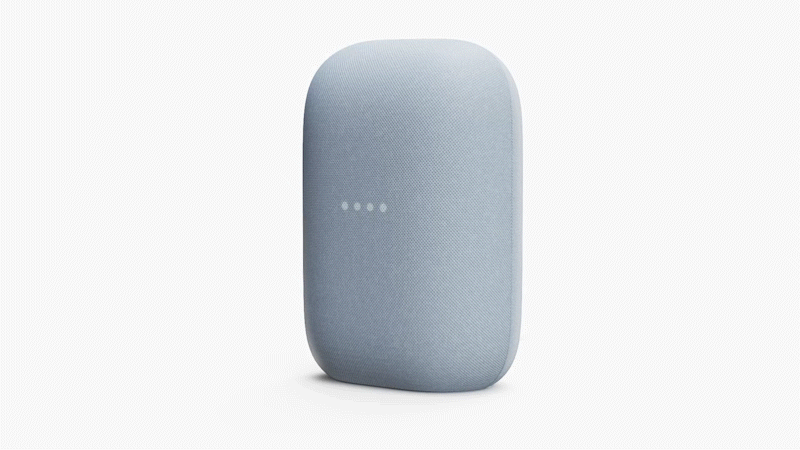 Like Google's other speakers, Nest Audio some with a hardware switch on the back that can be used to turn off the microphone to ensure that the speaker isn't listening in on your conversations. Of course, switching off the mic will detract from the whole experience, forcing you to interact with the speaker through your phone rather than voice commands.
Google is selling the new Nest Audio for $99 with a $20 discount for every two speakers you purchase for those interested in a stereo setup.