Have you been looking for a 5G smartphone with a slide-out QWERTY keyboard? A new Indiegogo campaign has just kicked off for the Planet Computers Astro Slide 5G Transformer which promises to deliver the ultimate smartphone for those who simply can't live without a physical keyboard on their smartphone. Planet Computers is promising to deliver a smartphone powered by a MediaTek Dimensity 1000 with a 6.53-inch FHD+ which slides up using the company's patented RockUp slider hinge to reveal a full keyboard. Think of the Astro Slide 5G Transformer as a modern version of the Nokia 9000 Communicator or HTC Tytn II.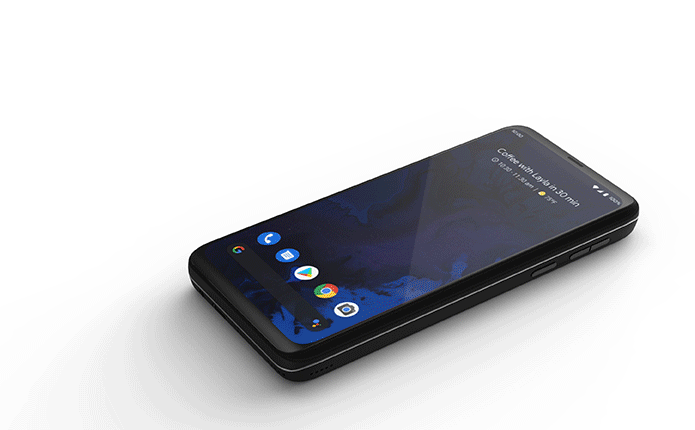 In addition to the large display and slide-out keyboard, the phone will sport sub-6Ghz 5G connectivity, 6GB of RAM, 4,000mAh battery, Wireless charging, an in-display fingerprint sensor, two USB-C ports, NFC, a 3.5mm jack, 48MP main camera and a 5MP selfie cam. Planet Computers will be installing Android 10 on the phone when it ships, but they're also promising Linux compatibility as well.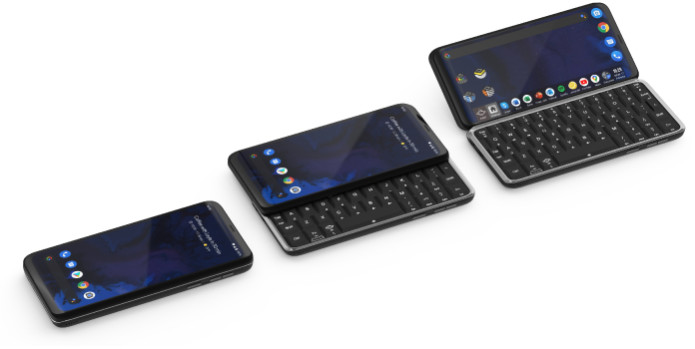 If you're interested in supporting the Indiegogo campaign, you can pre-order the Planet Computers Astro Slide 5G Transformer for $544, 40% less than the $907 retail price Planet Computers will be charging for the phone once it goes on sale in spring of 2021. The first round of backers are expected to review their devices in March of next year. The campaign has already reached its $200,000 goal with over 500 backers pushing things past the $300,000 mark.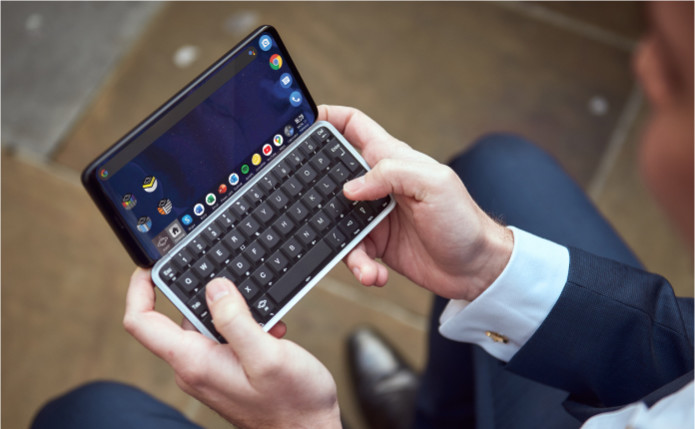 We know that there are still quite a few people who miss a physical keyboard on their smartphone, but would you be willing to trust Planet Computers to deliver on its promise?
Source: Indiegogo