Google was originally expected to make an appearance at CES 2022, but due to the ongoing pandemic, the company has instead opted to reveal everything through a blog post. While Google didn't share any new devices, the company did reveal quite a few changes that will be landing over the course of the next year.
Unlock with your Wear OS smartwatch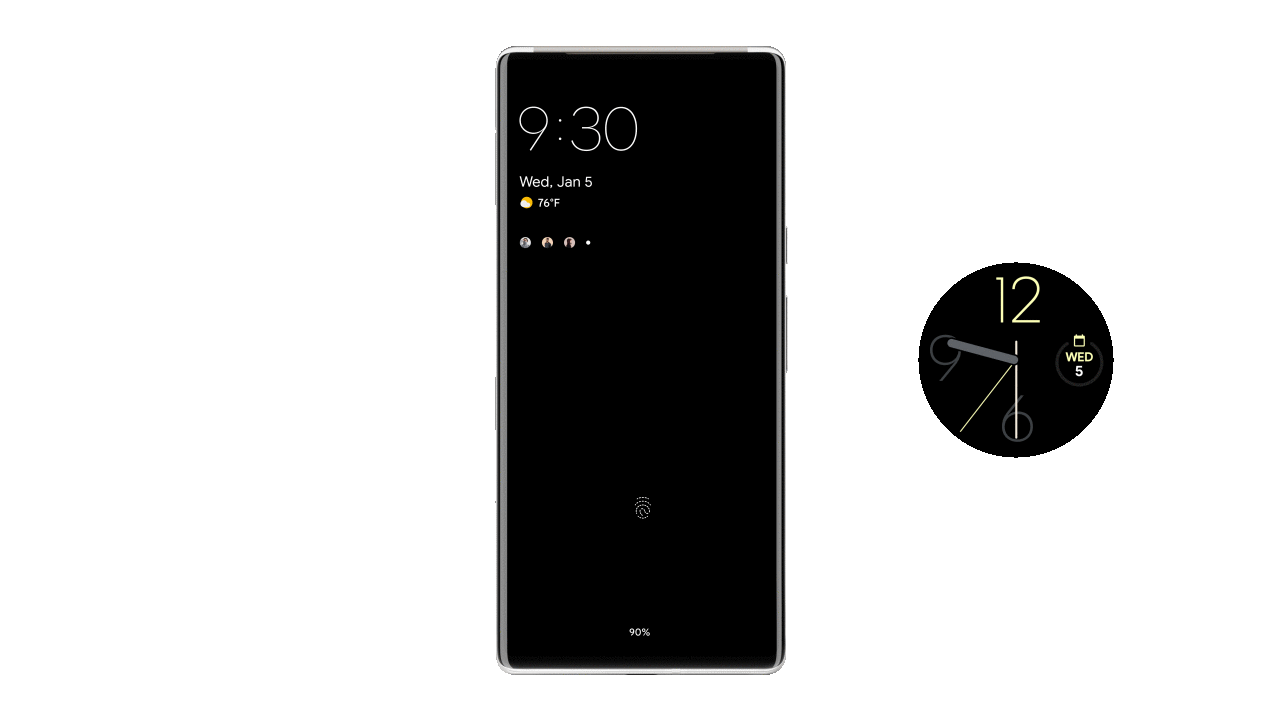 Arguably the most exciting announcement to come from this new blog post is that Google plans to make it possible for you to unlock your smartphone right from your wrist. This will work similarly to how your Chromebook and Android phone work together, in that you just enter your passcode on your phone, and your Chromebook will instantly be unlocked. While we know that there is Smart Lock, that isn't exactly the most secure option. But linking your watch and phone together will provide an added layer of security that isn't already available while making it easier to unlock your phone.
Fast Pair on Chromebooks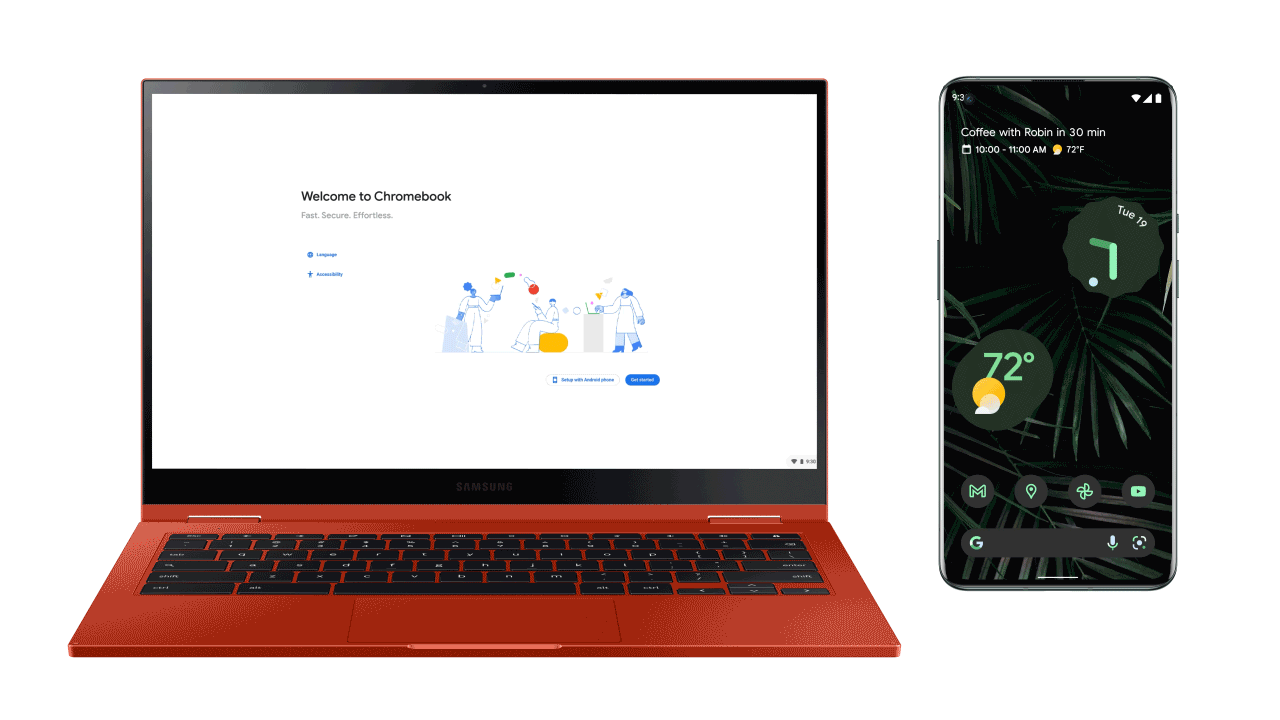 Fast Pair is one of the best features that you can take advantage of nowadays and makes us wonder how we ever managed to deal with connecting devices in the past. The addition of Fast Pair to Chromebooks has been rumored for a while now, and it seems that Google's just about ready to start rolling it out. The company confirmed Fast Pair is coming "in a few weeks", allowing you to quickly and easily pair your favorite (compatible) headphones with your Chromebook with just a click of a button.
Google also confirmed that a new feature coming to Chromebooks later in the year is the ability to set up your new Chromebook with your Android phone. This works similarly to how Apple lets you set up an iPhone and iPad using the same Apple ID, but instead, you'll use your Android phone for the setup process. Then, information like your Google account and Wi-Fi credentials will be already available on your new Chromebook.
Switch back and forth
We've seen this next feature already made available on some Android devices, but Google is planning on bringing it to more users. Imagine you're sitting back and enjoying a movie on your tablet, using your favorite Bluetooth headphones, but a phone call comes in. Before now, you would have to unpair your headphones and then move them over to your phone, take the call, and then repeat the process to go back to your tablet.
In the coming months, Google is removing those frustrations, as you'll be able to easily move over to your phone when it rings, and then automatically move back after the call is completed. The movie will automatically pause and then will resume after the headphones have been re-connected.
Additionally, support for Spatial Audio is coming to Android with "supported headphones". Spatial Audio started making waves with the iPhone and AirPods and essentially makes you feel like you're at a concert in person. The sound is adapted based on your head movements, putting the audio all around you and providing a fully-immersive experience.
New Features for Phone Hub

Phone Hub on Chromebooks is already a pretty great way to get more stuff done without needing to pick up your phone. Google has announced that even more features are on the way, including the ability to use chat applications from your phone, right on your Chromebook. Camera Roll is also finally coming to Chrome OS, so you'll be able to quickly and easily access your most-recent photos and videos without manually transferring them.
Better Android & Windows integration

Android and Windows devices, specifically Samsung phones, already work pretty seamlessly as it is thanks to things like the Your Phone app. But Google is actively working with the likes of Acer, HP, and Intel to make the transition between Windows and Android even more seamless. Later this year, you'll be able to use Fast Pair to connect your devices, along with setting up Bluetooth accessories or sharing files with Nearby Share.
It seems like 2022 is shaping up to be an interesting year for Google, as the company is planning to bring a more cohesive experience to both Chromebooks and Windows computers. Now, we just need to wait for all of the fun features to start rolling in.