Google has already rolled out a few updates to Duo since the COVID-19 pandemic hit. Since video chat is more important than ever, Google is making Duo a priority, bring its video chat up to parity with its biggest competitors.
This latest update packs in new AR effects which always make video calls a bit more fun (especially for you kids) and a new doodle feature which allows you to draw images on the bottom portion of the screen. Google is also tweaking the UI just a little, hiding the hang up button from the main screen so that you or your kids don't accidentally disconnect that call.
In addition to this new update, Google is planning to roll out a group video call feature to Duo in the coming weeks which would allow dozens to people to jump into the same video call through their web browser. The feature will also allow you to invite anyone who has a Google account (mainly Gmail) by simply sending them a link to the call.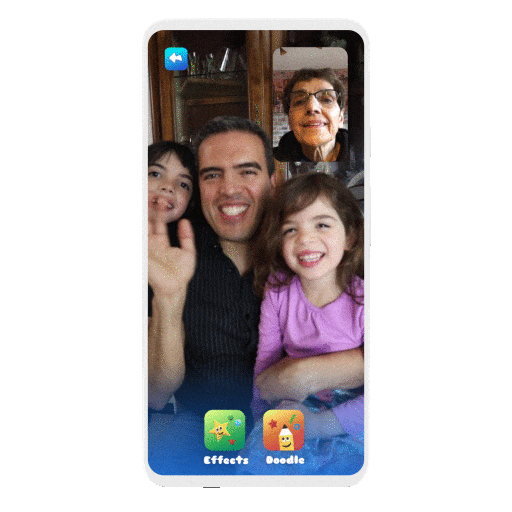 Duo still isn't as robust as a video calling platform as Facebook Messenger, but the company has quickly transformed the app from a simple one-on-one calling service to something more interesting and robust. We're hoping the company's focus on the app will continue even after the pandemic subsides as we're able to have face-to-face conversations with our friends and family.